Dear Valued Customer,
I'm sure by now you've seen pictures on the internet of the Royal Wedding between Catherine Middleton and Prince William which took place on April 29, 2011. Therefore, I'm sure you also noticed how gorgeous Catherine's wedding dress was. It was a very simple dress featuring beautiful lace detail and a flowing train, giving it the look of elegance many brides try to achieve.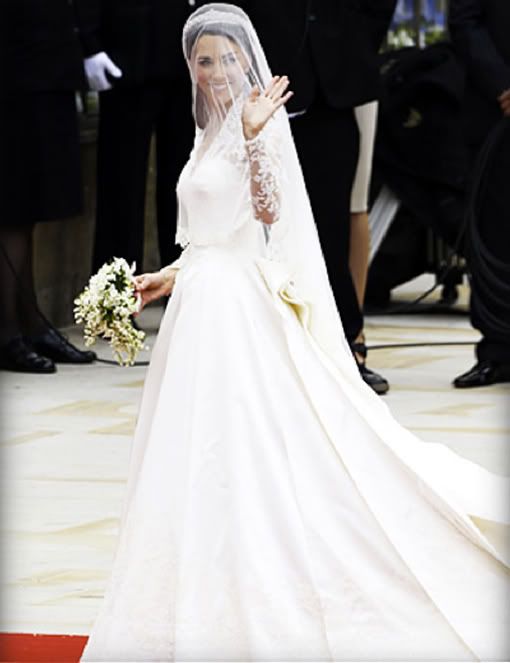 While Catherine was the center of attention, there were four other people in the Royal Wedding who also deserve some attention. Of course, I'm referring to the four young flower girls. Catherine did a perfect job picking out the style of dresses for these little ones, which is something you brides-to-be can learn from. Below are a few suggestions to help you find the perfect flower girl dresses for your upcoming wedding.
Use Matching Material – The first comparison you should make when looking at the four little darlings in the Royal Wedding, is that their dresses are all made with the same material as Catherine's wedding gown. This is very important if you want your flower girls' dresses to compliment your wedding dress.
Order the Same Color – The second thing you should notice is that the flower girls in the Royal Wedding were wearing dresses that were the same shade of ivory as the bride's. If you truly want to pick out flower girl dresses that compliment yours, then you need to make sure they are the same color as your wedding gown. If you want some color on your flower girls, look for dresses that have a colored sash around the waist or some colored embroidery. Just make sure the primary color of the dress matches your own.
Find a Complimentary Style – Finally, take a second look at Catherine's wedding dress. Yes, it's beautiful…but it's a somewhat simple gown with elegant details. Now, look at her flower girl dresses – they are also simple, but they have a few elegant details of their own. For instance, the sleeves were puffed, the waist was accented with a sash that formed a beautiful bow in back and the hemline of the dress had a gorgeous layered look. While those details seem to be small, it's those details that made the dresses compliment Catherine's as well as they did.
If you are in the process of planning your own wedding and are beginning to look for flower girl dresses, head on over to KidsFormal.com. We're confident we have the dress you're looking for. If
You have any questions or need help of any kind, don't hesitate to contact us!
Sincerely,
Your Friends at KidsFormal.com