As you know, Christmas is this Sunday! While many people don't consider 3-4 days as "last minute," I know I get a little stressed if I don't get my shopping done before the week before Christmas. There's just so much to do the week before Christmas excluding more shopping. However, does this mean that I haven't ever got behind and had to shop for my Christmas gifts a few days before Christmas? No, believe me, I've been there!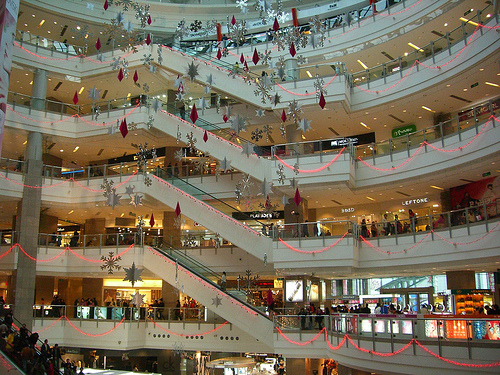 If you are running behind this year and still have some more gifts to buy before Sunday, then you may find some of the last minute Christmas shopping tips helpful.
Take a Vacation Day – If you have some extra vacation days lined up, then consider asking your boss to take one off (perhaps, this Friday) so you can get your last minute shopping done. Most employers don't mind if the employee has time available to take off.
Make a List – There have been times when I only had a few things left to buy for Christmas and thought I could remember who I was shopping for, but once I got in the store, I forgot and ended up buying more gifts than I needed. Learn from my mistake and make a list of all the Christmas gifts you have and who they go to. Then, make a "Gifts Left to Buy" list to take with you when you hit the stores.
Go Early or Late – There's no question about it, the stores will get busier with each day leading up to Christmas. However, most of the crowds don't get to the store until noon (lunch break) and in the afternoon (after 3:00 p.m.). Therefore, if you get up early in the morning and shop before noon, you'll find the stores are easier to navigate through. This is also true for late at night.
It's Not Too Late for Online Shopping – It's currently not too late for ordering a few last minute Christmas gifts online. However, you will have to pay for it. In order to get your gifts here in time for Christmas, you'll have to pay for 1 or 2-day shipping, which will cost more.
While no one enjoys getting out and battling the crowds for last minute Christmas shopping, sometimes it's necessary. And, sometimes it pays to wait 'til the last minute. For instance, most stores hold sales the day or two before Christmas – especially clothing stores. Therefore, if you've got to get a Christmas dress for your little girl to wear to church on Sunday, then heading to a department store on Christmas Eve may be a great thing to do!